Looking for an interesting environment for your business meeting or training? We offer training facilities equipped with the necessary technology, all day dining, receptions, banquets, wine tastings, evening program, teambuildig or outdoor activities. The advantage of our hotel is excellent transport links and location on the border of the Czech Republic, Slovak Republic and Austria.
Spa Resort Lednice **** combines modern hotel environment, excellent cuisine and beautiful surroundings of the Lednice-Valtice area. There is available a spa center where you can renew your energy and strengthen body and spirit.
Possibility to arrange supplementary program - visit of the castle, the Palm house, boat tour in the castle area, ride in a carriage with horses, sports activities - cycling trip, nordic walking, rent of segway, kiteboarding and snowkiting, tennis, squash, gym, wide range of cultural program eg. music performances, dance shows, magic show, a performance of historical group with fencers, fire show, fireworks, further trips, folklore events or visit of the classic wine cellar.
Training rooms and technology
Lounge (8 persons)
Winter garden (25 persons)
Conference room (30 persons)
Lookout terrace (15 persons)
Flipchart
Projector + screen
TV + DVD
Sound system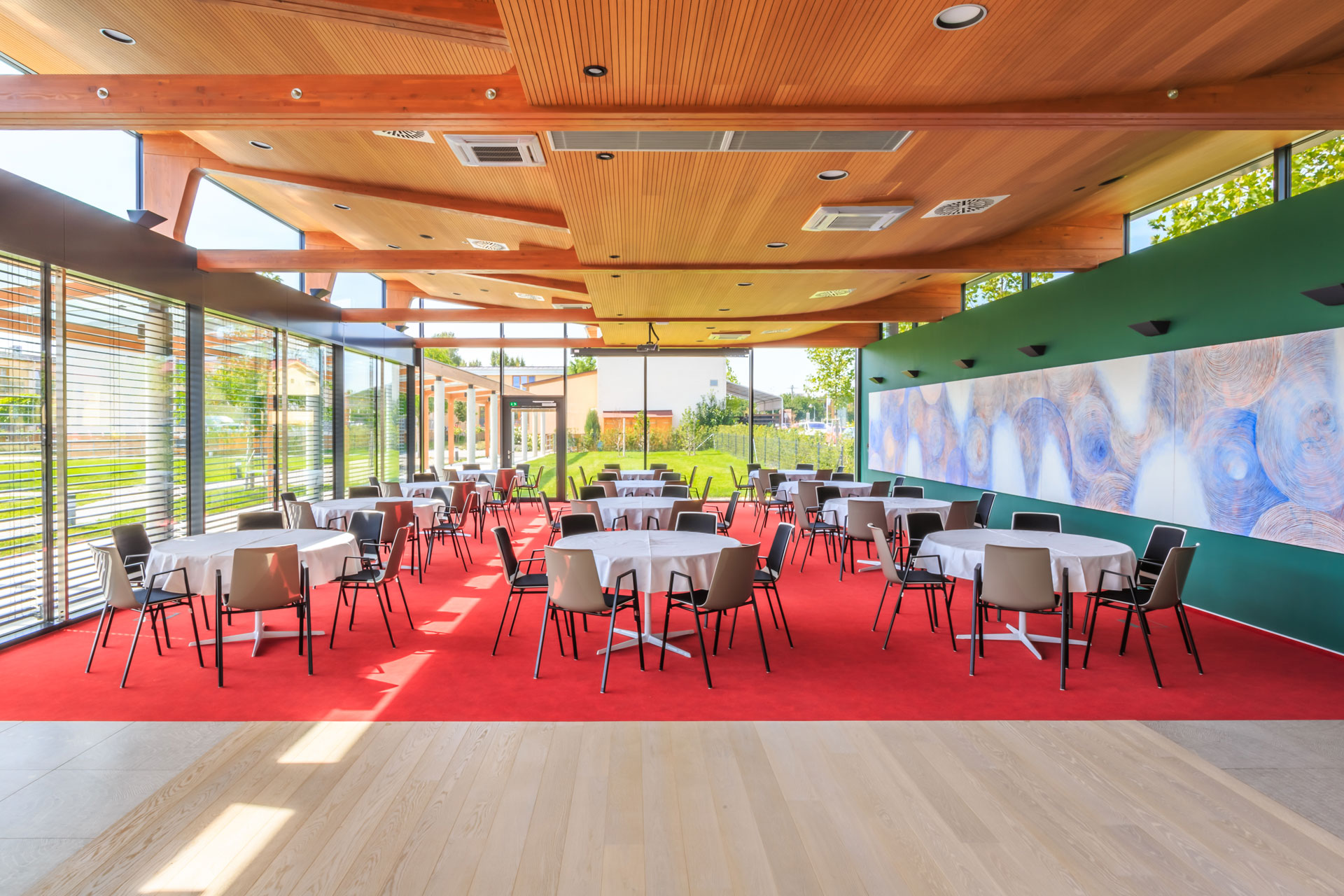 [EN:] Konferenční centrum
[Translate to Angličtina:]
Nově vystavěné konferenční centrum v lázních Lednice poskytuje moderně vybavený konferenční prostor až pro 80 osob s perfektním zázemím Spa Resortu Lednice.
Organizace prostor a technické vybavení
Divadlo (80 osob)
Banket (72 osob)
Konferenční místnost (30 osob)
Škola (54 osob)
E, O, U, T tabule
Varianty na míru
Audio zařízení (ozvučení, mikrofony)
Video zařízení (dataprojektor, plátno)
Prezentační pomůcky (flipcharty, kancelářské pomůcky)
Osvětlení
Prodlužovací kabely
Wifi připojení
[EN:] Firemní akce na míru
[EN:]
Pro individuální nabídku na míru Vaší firmě nás kontaktujte ještě dnes, rádi se Vám budeme věnovat.